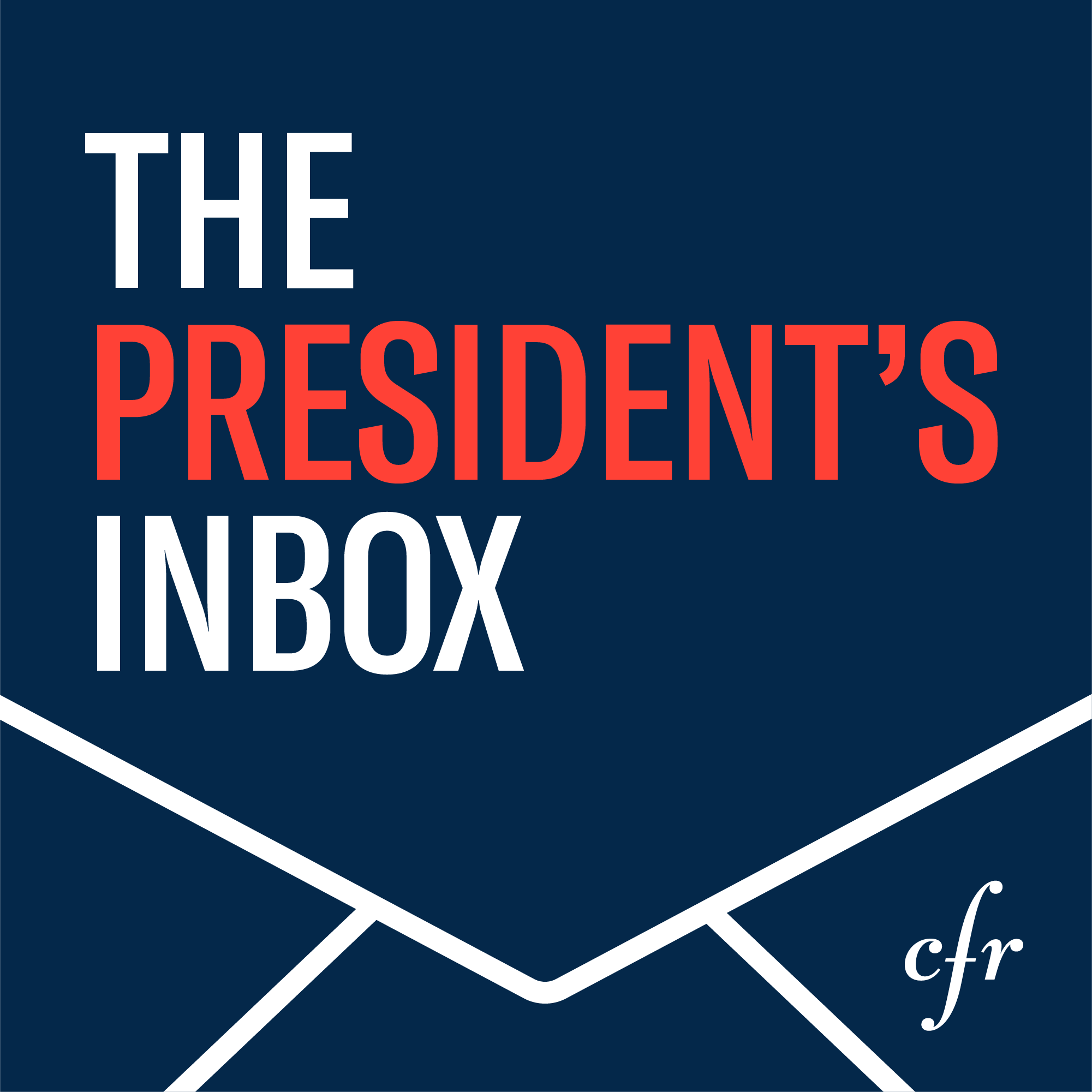 Matt Pottinger, senior advisor at the Marathon Initiative and chairman of the China Program at the Foundation for Defense of Democracies, sits down with James M. Lindsay to discuss China's ambitions and what they mean for the United States.
Articles Mentioned in the Podcast
Michael Beckley and Hal Brands, "The End of China's Rise," Foreign Affairs, October 1, 2021.
Bilahari Kausikan, "In U.S.-China Standoff, Is America a Reliable Ally?," Foreign Policy, October 18, 2021.
Matt Pottinger, "Beijing's American Hustle," Foreign Affairs 100, no. 5 (September/October 2021).
Liza Tobin, "Xi's Vision for Transforming Global Governance: A Strategic Challenge for Washington and Its Allies," Texas National Security Review 2, no. 1 (November 2018).
Books Mentioned
Dan Blumenthal, The China Nightmare: The Grand Ambitions of a Decaying State, (AEI Press, 2020).
Rush Doshi, The Long Game: China's Grand Strategy to Displace American Order, (Brookings Institution Press, 2021).